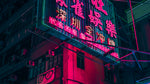 With the influx of vegetarian-converting humans on our planet, we thought it would be a good idea to explore some of the main cities in Asia, and highlight their best vegetarian foods (and restaurants!).
We've mentioned five of our favourite spots found in each of the bigger cities within these countries... Enjoy!
Tokyo, Japan:
When we think of Japanese food, what typically comes to mind? Yup, sushi. And the great news is... Tokyo has A LOT of vegetarian (and even vegan) sushi places! The quality of sushi produce has to be one of the best in the world and it's a must to try sushi on its original home ground! Check out Komekichi Kozushi for a huge variety of vibrant, vegetarian sushi platters. Though the restaurant itself is small in size, the flavours and food served speaks volumes! One to mention: try the Yuba - it's amazing!
Phnom Penh, Cambodia:
Mok Mony is one the few mainstream restaurants in Phnom Penh that features only traditional Khmer food. There is a vast amount of western vegetarian and vegan places to eat, but we thought we'd focus more on the authentic food of the culture here. Though not solely vegetarian, they do host a huge variety of dishes, and many are meat and dairy free. Our favourite: their Cambodian Curry. It's stuffed with eggplants, onions, green beans, garlic and tofu and you can enjoy all of this in their little garden of eden out back.
Delhi, India:
In the heart of Delhi lies a uniquely special vegetarian restaurant named Suruchi. They are renown locally for their clever take on their menu - they don't list any starters, mains or desserts. The only thing on their menu is a range of Thali's (traditional Indian meals) and these dishes will change depending on where they originate from. There are three Thali's to chose from, but our go-to has to be: the Punjabi down to its bold spices and flavours. Any Thali is served with an array of vegetables, sweets, lentil Dhals and Ghee (Roti's). To call this a meal is a total understatement - it's enough to feed the whole family!
Bangkok, Thailand:
For something a little lighter, especially if you prefer raw food, check out Lay Lao's Som Tam. Almost their entire menu is based on varied versions of the infamous Papaya Salad, and you can rest assured there's a vegetarian option or two! Their space is very relaxed, and though Western influences are present, the majority of clientele are locals, so it's a great option for mingling! For an extra fruity kick, try the: Spicy Green Mango (and just leave out the shrimp dip!) - it's a version of sour mango you find in a lot of Asian countries, and it really is amazing!
Beijing, China:
Rare to come across in the city of Beijing is a super budget option for vegetarians! Lo and behold, it exists... Baiyi Shushi is renown for its unique snacks, including a dish that is representative of lamb skewers but made entirely from large trumpet mushrooms! The beauty of this place is that all of their noodle dishes are HUGE so come with an empty stomach to fill, as you watch the world go by. A nice little extra: their tofu with sunny-side-up eggs is absolutely delicious!
Have you visited any of these countries? What was your favourite vegetarian food you found along the way? Let us know below...