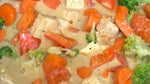 Family dinners are something of an anomaly these days. Screens are here, there and everywhere with the lure of social sites tempting us to us to snap, post, like and comment.
The number of hours we spend scrolling has become so significant that it's been factored into our lives as 'screen time' in an effort to make people a little more conscious of how much of their day they're spending online.
Whenever we find ourselves static, it's easy to pick up a phone, tablet or laptop for a welcome distraction. With that in mind, it may come as no surprise that meal time is one of the biggest victims in the era of tech-centric living. It's a rare site that you find yourself sitting through a family dinner uninterrupted by the presence of some sort of gizmo or gadget.
It's not like the good ole' days, where family dinner was as routine as your morning commute to work, but that's something we're here to change! We have a challenge for you! Cancel your Friday night plans, gather the fam, ditch your phones and prepare to cook up a storm followed by an evening of good food and great conversation! Our delicious Peri Peri coconut curry recipe is the perfect dish to dig into & will have everyone coming back for seconds.
Ingredients
1 cup basmati rice, or grain of choice (if using brown rice it will take longer than 30 minutes)
1 teaspoon coconut oil
1 (14 oz) package extra firm tofu
1–2 teaspoons soy sauce
1 small red pepper, diced
1 1/2 cups small broccoli florets
1 cup small diced carrot
1 clove garlic, minced or grated
1 can unsweetened coconut milk, I used full fat
2 teaspoons curry powder
1 1/2 teaspoons garam masala
3/4 teaspoon salt
Method
Cook rice according to package directions & set aside to cool.
Pat tofu dry and cut into bite size pieces.
Heat a large pan over medium heat and add coconut oil, tofu and soy sauce.
Cover with a lid and let cook until browned, stirring occasionally.
Add garlic and chopped vegetables and cook for a few minutes.
Add coconut milk, curry powder, garam masala and a dash of salt.
Stir everything together and let cook until vegetables are tender.
Serve and enjoy with rice!