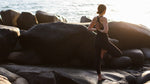 Recent studies suggest that stress contributes to a wide range of conditions related to mental health, such as depression and anxiety
Mental and physical health can suffer from stress. We often find ourselves in situations of tension and anxiety as a result of stress for a number of reasons.
  In addition, COVID-19 has had a significant impact on health by affecting our immune systems, sleep patterns, blood pressure, heart health, and a lot more.  
Studies show that stress contributes to many mental health issues, including depression and nervousness. You can use these tips to de-stress yourself:
Here are a few self-help tips to help you de-stress:
Sleep well:
Good sleep will make you feel fresh and rested when you wake up. As a part of a routine, sleep allows the body to repair itself and become fit for the next day. The best way to follow a good sleeping pattern is to avoid activities like playing games and using laptops or phones in bed.
Physical exercise:
It is important to exercise to release stress and tiredness. Furthermore, exercises have been shown to reduce stress and depression, as well as promote a feeling of well-being.  
Eat healthy:
Eating correctly and eating on time has become a talking point amid the pandemic by virtue of work from home. By eating healthily, we get energy, so we can stay active throughout the day. Additionally, eating healthy aids in body weight and immunity, all of which are linked to mood, behaviour, and cognition.
Set up a routine for yourself:
Staying focused and balanced every day is achievable if you follow a routine. A routine allows your mind and body to follow a schedule, so you can become the best version of yourself. A good mood, a healthy diet, and a calm mind can help you focus in life.
Rest and relax: 
 It's very important to find time to do things that can relax our bodies. Meditation has an overall calming effect on the body and mind. Yoga is an excellent way to stay calm and relaxed. In addition, it increases levels of oxytocin, an important hormone for bonding.